We've kept our word. Just as we announced you weeks ago in this news article, we've prepared this one based in our report of the interlaboratory of photometry and color. An investigation carried out almost for 2 whole years. 
It is worth noting that all measurings of photometry, color and electric parameters have been made according to the european standard EN 13032-4 and the recommendation CIE S 025. Besides note that a group of actors of the lighting sector have participated in the interlaboratory.
Background
We're putting you in a bit of context:
It is known that any accredited testing laboratory according to ISO/IEC 17025 must perform and supervise an interlaboratory process. This supposes the best metodology to evaluate and ensure quality in all the procedures and tests.
Nevertheless, there are some excepctions as the photometry interlaboratories organised by IEA 4E SSL, in which the participation it's opened with laboratories all over the world.
So did Asselum at the very beggining of 2017. We organised an intercomparison of photometric and colorimetric measurements and we invited all the actors of the lighting sector value chain.
Participants of the interlaboratory of photometry and color

Not all the laboratories involved have participated in all the measuerements and some of them have used differents instruments encoding it as another participant.
Thereby, the result it's been the participation of 4 laboratories with ENAC accreditation in photometry tests according to EN 13032-1 & 13032-4,  along with other  17 laboratories.
Showing up next, the participants that gave us its consent to be named here: 
Fundación del Museo Guggenheim Bilbao
As you may observde, there's been a diverse participation. We can see accredited laboratories, laboratorioes in the process to get the accreditation, lighting companies with their own laboratories and public entities wiht measuremet instruments.
Description of the samples used in the interlaboratory of photometry and color

Intercomparison was made by 3 different samples with different light properties to analyze different parameters.
First sample consisted of an LED lamp with a wide opening beam and a light emission in the upper hemisphere (Gamma 90° -180°).
Second sample is an interior luminaire type Downlight with a narrow beam aperture and symmetrical photometric distribution.
Finally, the third sample: a street lighting luminaire with an asymmetric distribution in the C planes (90 ° -270 °) and a very low emission in the upper hemisphere.
This last sample was chosen to test the capacity of laboratories in the measurement of FHSints (ULOR) and the elimination of stray light caused by the reflection of walls and machinery.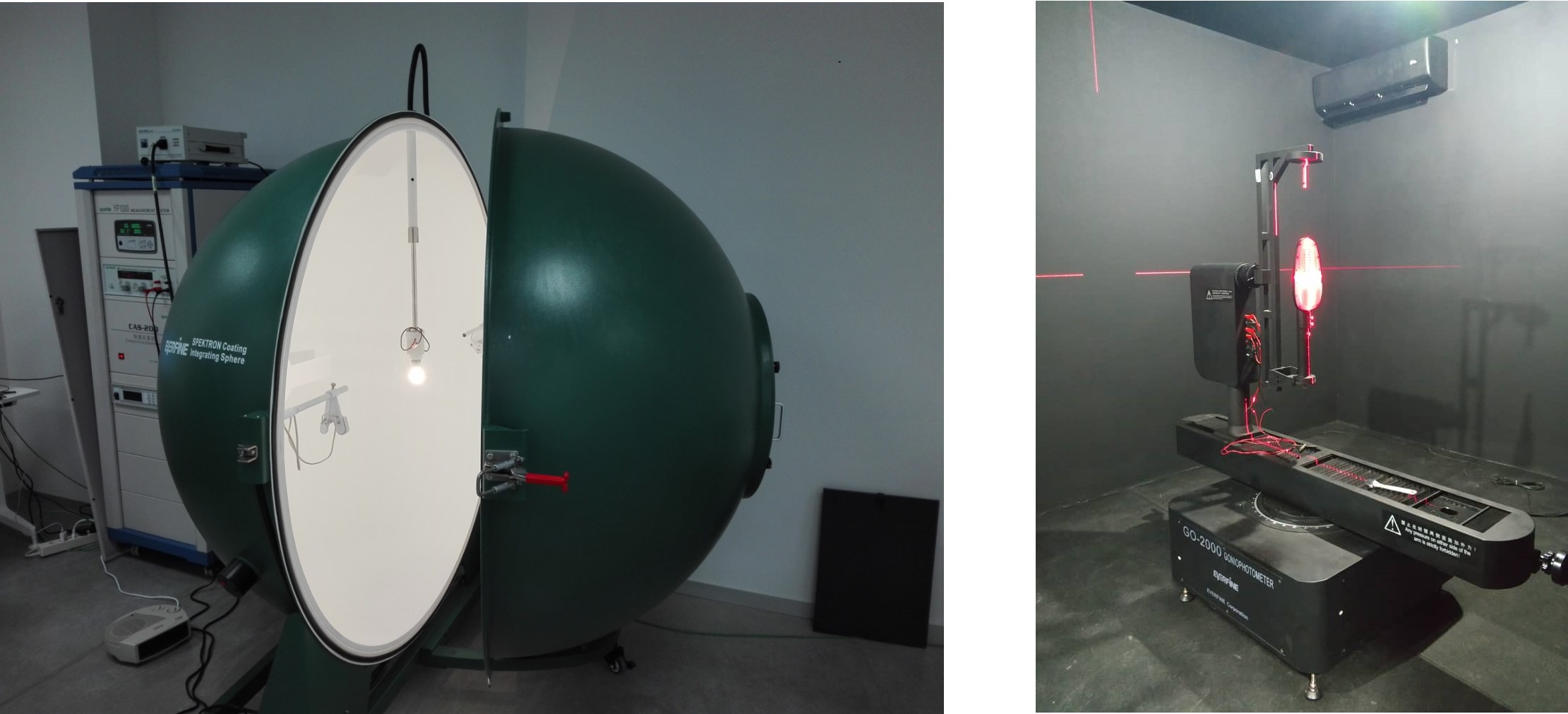 Conclusions of the interlaboratory of photometry and color
These are some of the conclusions that Asselum exposes in the report:
"A large number of laboratories have not presented a correction factor for not having tested the samples in their usual operating position, so they fail the test procedure according to UNE 13032-4 and CIE S 025. 2 laboratories that have presented this factor , has been measured incorrectly."
"Further analysis is needed to analyze the color measurements. There are differences between the measurement methods and not finding a consensus. It is written down for the next intercomparison of a sample calibrated by an official laboratory. "
"Most laboratories (independent laboratories and lighting manufacturers themselves) have rated participation in this exercise very satisfactorily. All the participants have been involved in meeting the deadlines for testing and delivering results. With some exceptions. "
If you want to know more, you can consult the full report through the following link: