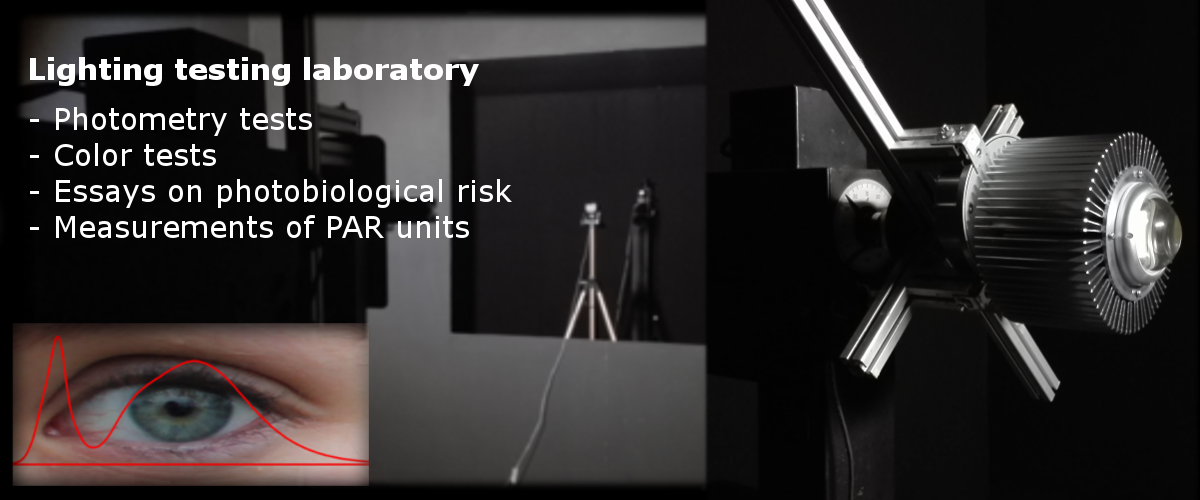 Laboratory of lighting tests
There are now an increasing number of products in the lighting sector which makes it difficult to distinguish between good and poor quality products. In our laboratory, with more than 15 years of experience in the elaboration of tests, we test for all types of users in the lighting market, always with the philosophy of impartiality and confidentiality.
Your trusted partner for your laboratory measurements
If as a manufacturer or importer you need an objective measurement to know if your equipment meets all the requirements and benefits, we can do it.
If, as an engineering /architectural firm, public entity or final user, you need an objective measurement to know if some equipment meets all the requirements and benefits attributed to it, we can do it.
In our facilities, we have 2 goniophotometers and a gonio-spectroradiometer of last generation for the accomplishment of tests of photometry, colour measurements, measurements of the electrical and thermal parameters and analysis of the quality of the light like flicker and the photobiological security.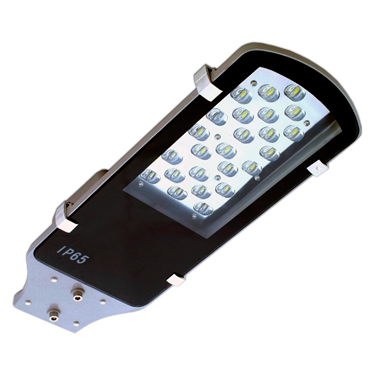 By testing all types of LED light sources (SSL) we provide the values of luminous flux, luminous efficiency, polar distribution of intensities, electrical power, unified glare ratio (UGR) and colour temperature, among others. In addition, we provide the photometric files IES (.ies), EULUMDAT (.ldt) and OXL.(+ información)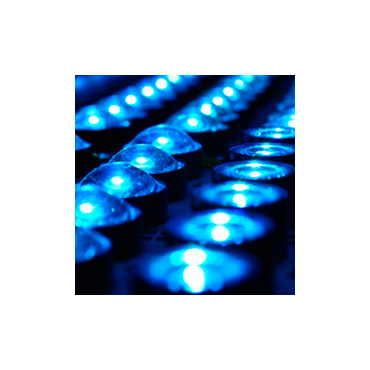 The light quality tests allow to evaluate the dangerous exposure levels of lamps and lights in accordance to UNE EN 62471 and the Directive (2006/25 / CE) of Artificial Optical Radiation Hazard, in addition to flicker.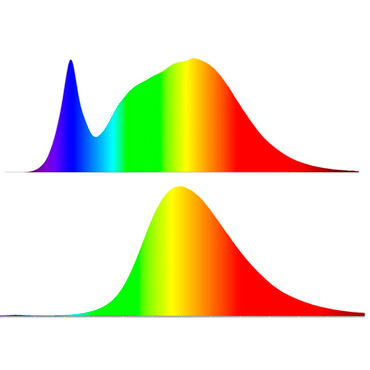 Asselum has a revolutionary system for the measurement of color and spectrum in different C and Gamma angles allowing to fully comply with the new color measurement standard for LED technology (+ information)
Asselum chooses the OXL photometric
file as a data exchange format
Asselum has chosen the OXL system developed by Oxytech for the exchange of data between the laboratory and the client and as a system of management of the database. The OXL allows fast and easy delivery with all the information gathered in a single file. The advantages for our clients is to have the following information in the same site:
Exportable photometry in all formats such as .ies or .ldt.
Image of the sample tested
Electrical parameters of the luminaire / lamp (Voltage, current, power factor, etc.)
Electrical parameters of the light source (eg how the LED has been powered)
Environmental parameters during the test
Spectrum of color and all its parameters
Name of the family and applications to use as a database (For example, have all photometries ordered by applications such as industry, offices, roads, etc.)
If you have any questions, or want to request a quote, contact ASSELUM