The well-known multinational PERFORMANCE IN LIGHTING (PIL) already has available its Webcatalog 4.0 active in the autonomous mode, for LITESTAR 4D, but also for public bodies and distributors.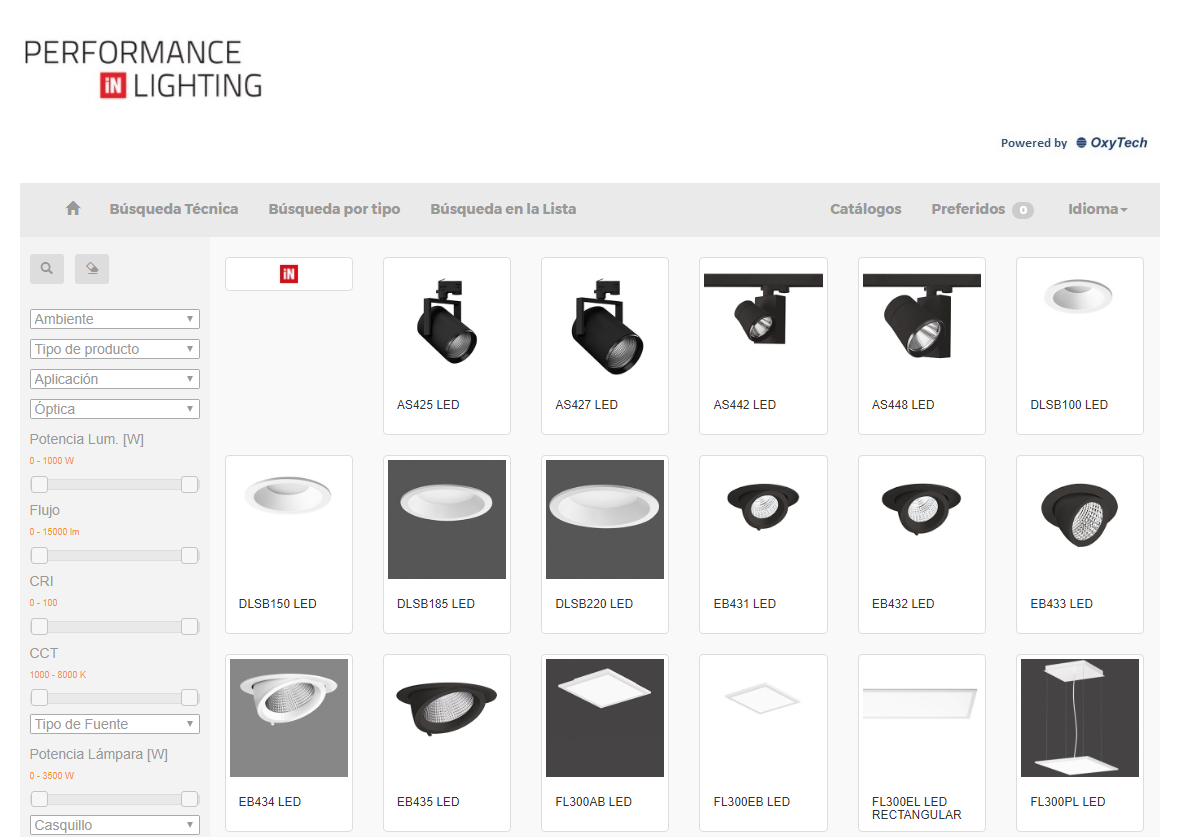 LITESTAR 4D WebCatalog is a web system that facilitates and accelerates the flow of information between manufacturers and customers.
It combines a simple design with sophisticated technology to make the visualization and management of the characteristics of the luminaires and lamps quick and easy.
Webcatalog 4 uses the same database as the LITESTAR 4D products, which guarantees:
Flexibility and ease of use
Dynamic data management and updating
Significant cost reduction
Webcatalog 4.0 allows you to search in different ways:
Panoramica through the definition of a series of parameters
Dynamic, configurable by users according to their needs (with a maximum of 3 levels)
List of products through product codes and descriptions
Model, taking as reference the family image
And once the product is located, we find a complete technical sheet, fully configurable, where we can select the photos we want to display, technical data (photometry, spectrum, graphics, etc.) change the language, print in different formats, add the product to favorites, select the type of product (lamps or luminaires), select the manufacturer, etc.
It is available in the following versions:
Wg4 Base: Designed for manufacturers of luminaires and lamps to display their products dynamically on the Internet
Wg4 R1, the innovative and unique in-class WebCatalogs manufacturer catalog, designed to:

Manufacturer Affiliates
Distributors (wholesalers and specialized retailers)
Public Entities
Lighting Designers…
hey want to show on their website the products of the companies they represent and have data constantly updated by the manufacturing companies themselves.
If you need more information, you can visit our link:
Or contact us