Spectroradiometer USR-200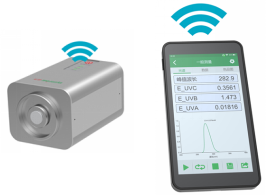 General Description:
The USR-200 Spectroradiometer is an ultraviolet spectrum irradiance meter that integrates spectrum and irradiance test functions. It adopts a number of international proprietary technologies and leads the mobile spectrum measurement technology. It is widely used in disinfection and sterilization of ultraviolet light sources. Its use is also frequent in light treatment, aging, defect detection, Etched light, light cure, genetic improvement, plant cultivation and other measurement fields.
Main function of USR-200 spectroradiometer
1) The spectral method is used to measure the relative spectral power distribution, the maximum wavelength, the half-peak bandwidth, the spectral irradiance value of the UVB band, the UV310 band and the UVC band ( UV254nm) of the UV light source, and the total irradiance in any specific band within 240-400nm.
2) Test data is displayed on the 4.3 inch capacitive color touch screen. Detector test data and touch screen are connected via Bluetooth. Something that is very convenient for the user to read the data and see it, and effectively avoid the impact of ultraviolet radiation on the human body.
MESURING PARAMETERS OF SPECTRORADIOMETER USR-200:
Working Environment
Temperature:18℃~28℃
Humidity:<65%R.H.(No Condensation)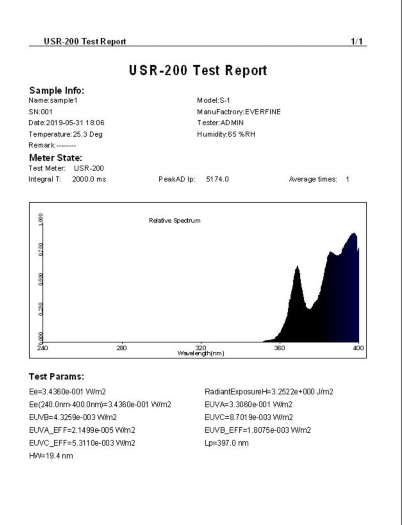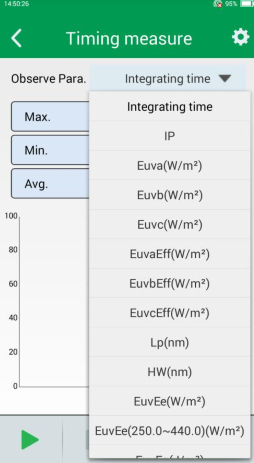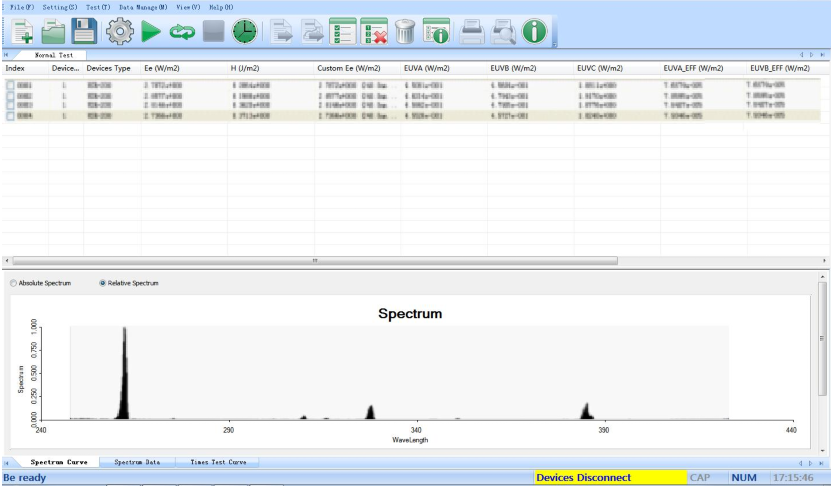 If you have any questions, or want to request a quote, contact ASSELUM